Includes 5 years warranty.
Includes 2 free tunings.
Includes Delivery UK ground floor (no steps).
Includes adjustable stool.
Received full restoration, inc re-string, soundboard, action overhaul & case in traditional French polish, pedal mechanism.
Has received multi point check and full expert works by one of the Uk's most experienced piano restorer.
Rud Ibach Sohn boudoir grand piano which has been fully restored with traditional materials and techniques. Here at Dorset Pianos Ltd we believe in restoring with strict traditional methods and materials where possible, we only choose some of the best pianos in the world and make sure when sourcing pianos for restorations that the soundboard has a crown and the plank is sound also that the soundboard ribs and bridge are all in good structural order. We have been in the piano restoration business for nearly 70 years and our experience over the years has enabled us to keep loyal to the original intentions of the piano maker and keeping the heart and soul of the piano in tact, which is the soundboard. So many restored pianos out there no longer have their original soundboard so there for are no longer the piano that is named on the piano sadly meaning those pianos no longer have their known tone.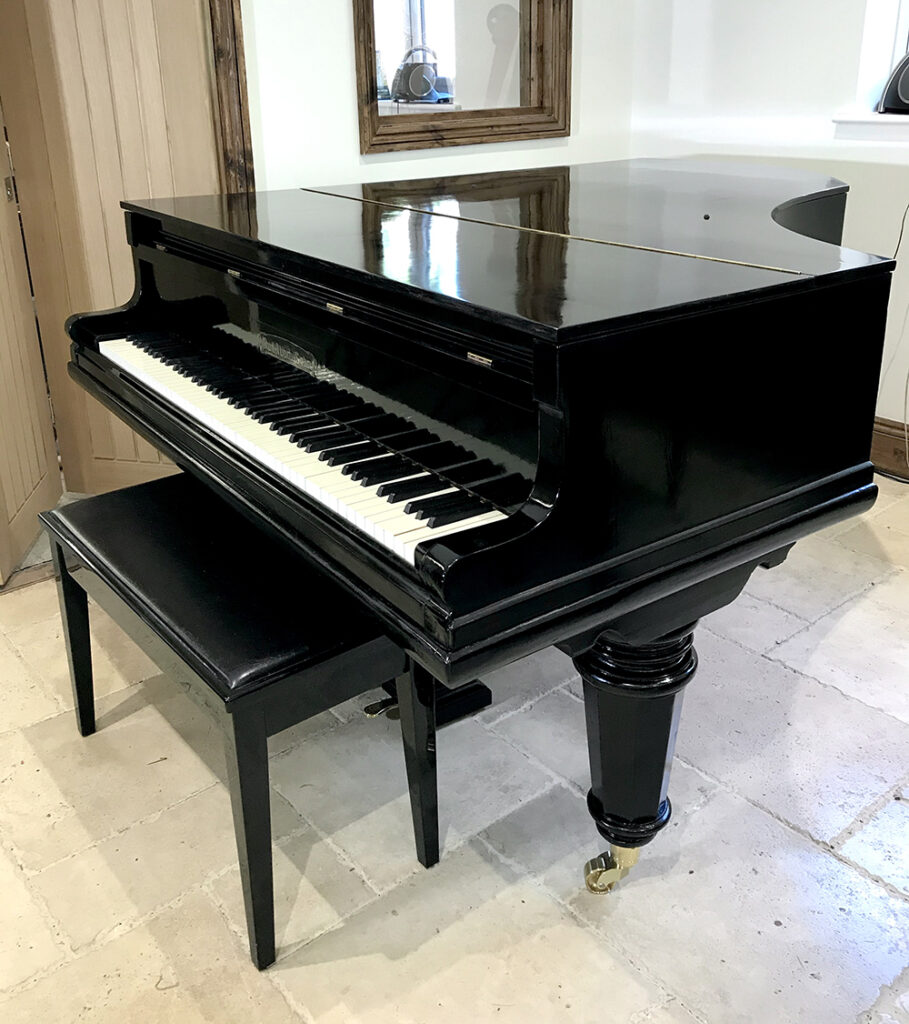 Works completed:
* Complete casework restoration in black traditional French polish.
* Brass works all cleaned polished.
* Key bushings replaced.
* Key woodwork all cleaned.
* New hammers and shanks.
* New damper felts.
* Wippen springs replaced.
* Wippen heel cushions replaced.
* All centre pins replaced.
* Pedal mechanism all new felts.
* Fine regulated.
* Tuned to A440 concert pitch.
A strong full tone with wonderful clarity and richness. A defined medium touch with fantastic repetition. Unique cast iron fretted plate.
Ruhd Ibach Sohn are one of the longest running piano manufacturers in the world running for 225 years, 7 generations of the family producing over 150,000 pianos in all that time. A wonderful piece of Prussian piano history.
Based on 11 reviews